Jessica Moon is a 17 Year old girl who likes her first car that she got, she is now becoming a racer and is ready to win.
Jessica Moon

Jessica Moon

Occupation:

Racer

Gender:

Girl

Age:

17

Likes:

Pizza, Her car, driving, her family, her dog Snowflake, racing, school, Boys.

Dislikes:

Her dad, Opponents, waiting, her dad being her opponent by making her wait.

Points:

0

Hair color:

Blonde

Eye color:

Green(Glasses)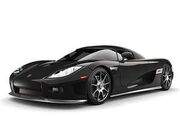 Becoming a racer
Edit
Jessica didn't want to be a racer at first, but her dad inspired her by showing her all his tropheys, and she wanted to see the thrills of it, so she decided to try it out. She Graduated after she got the car.
About/Personality
Edit
Jessica has 0 Points, She is a kind girl, but can be REALLY determined when she is racing, she has never entered a REAL race, but she has practiced with her father's friends, and has won every time.